AutoMax Truck & Car Center serves the local area as well as the entire Nation from the top-left corner of New Mexico, in the city of Farmington.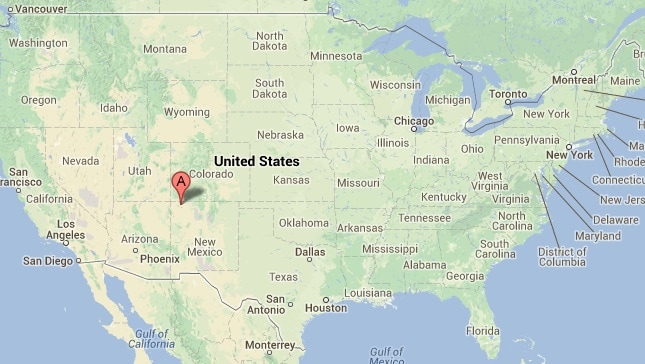 Our large and diverse inventory is featured across the internet on several websites, including (but not limited to):
4AutoMax.com

Craigslist.com
We commonly sell our quality vehicles to Customers from other states, and have a positive reputation relating to satisfying our non-local Customers' expectations. We treat all of our non-local Customers with the same degree of respect and priority as those who walk through our front doors, and are happy to answer any and all questions they may have concerning our dealership and/or processes concerning inter-state transactions.
AutoMax is one of the most trusted names in auto sales in New Mexico, in part due to our Peace of Mind Warranty (a better warranty that CarMax) and unparalleled customer satisfaction.
Even for Customers from other areas of the nation, AutoMax offers a TRUE one-stop shopping experience, assisting each of our Customers with Financing Options, Shipping Options, Trade-In Values and Warranty Options.
Financing for Non-Local Customers
While the option is clearly still available, we eliminate the need for our Customers to secure financing through their own "local" bank. AutoMax has a relationship with over 50 local and national banks, which means that whether you have perfect credit, or extremely rough credit, you can rest easy knowing that we shop the banks on your behalf to make sure you get the best interest rate possible.
Paperwork Processing for Non-Local Customers
AutoMax employs the use of a 100% secure and encrypted 3rd party software for the signing of all documents in cases of non-local customers. Using this system is extremely user-friendly and completely legal and binding. Please ask your sales associate for more details.
Shipping/Delivery for Non-Local Customers
AutoMax is extremely flexible when it comes to connecting our non-local Customers with the vehicles they purchase from us. Our preference is that our Customers fly to Farmington to complete the transaction, however that is just one of a few options. It's also common that we deliver (drive) the vehicle to where our Customers live, or in some cases ship the vehicle. Whatever your needs require, we'll be able and willing to accommodate.
Trade-Ins for Non-Local Customers
Looking to trade-in your current vehicle towards the automobile you purchase from AutoMax? No problem! We'd be happy to offer you a blind appraisal of your vehicle, and give you an entire breakdown of the "numbers" for your purchase with the trade-in value in mind. All we require for blind appraisals is that our Customers drive the trade-in to our main location in Farmington to complete the transaction, in order to verify the condition of the vehicle prior to finalizing the agreement. (We may be able to accommodate alternate arrangements in some cases. Please ask your sales associate for more details.
See Our Reviews & Online Profiles